Highlights of my 2006 DX
August 20, 2006 E-skip to Texas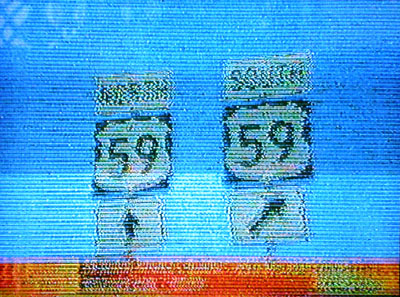 KPRC-2 Houston, TX 1008 miles
---
July 14, 2006 opening to Québec, Canada.
I could not identify a single station from a language deficiency. Through careful logging and interpolation, I have plotted the cities which conform to frequency and programming content according to DXFM's Canadian FM spreadsheet. What emerged was a suprisingly specific geographic area of reception.
Google Earth map of station reception.
---
June 25, 2006 morning tropo event.
This morning featured a bubble of high pressure over Ohio and Michigan which caused a lot of subsidence in the atmosphere generating a whopper of a low level inversion. Signals form Cincinnati (100 miles), Cleveland (100 miles), Toledo (110 miles) and Youngstown, OH (145 miles) were all like locals. Dayton (65-70 miles) signals were so strong that their IBOC sidebands were interfering with local stations in Columbus. Detroit stations were quite strong too. This presented a DXing problem because there were very few frequencies in which a station was not dominating no matter which way the fairly directional antenna was pointed. There were hundreds of stations clogging up the band to saturation. The event was remarkable for the absolute strength of the stations too.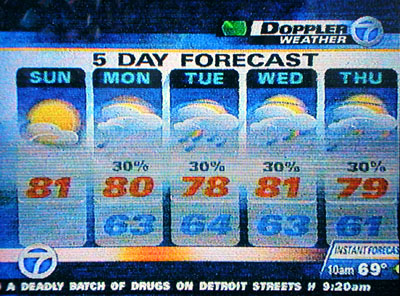 WXYZ-7 Detroit, MI 166 miles
June 24, 2006 opening to New England.
WGBH-2 from Boston during a fund drive. It's 634 miles away.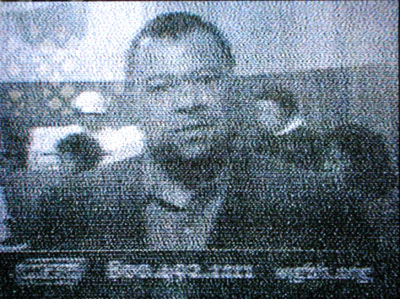 WGBH-2 Boston, MA
---
June 18, 2006 opening to Caribbean.
While DXers NE, E and S of me experienced intense skip at least to 200MHz for several hours, I received only small amounts of DX on channels 2 and 3. One interesting note: WCBD-2 Charleston, SC was in for about 30 minutes which is only 527 miles from me (short distance E-skip record). That short distance suggests a high maximum usable frequency which put the FM opening over open Atlantic Ocean from my location in relation to the ion cloud. C'est la vie!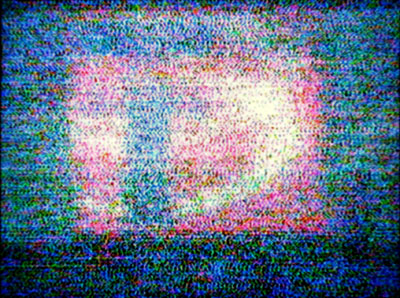 6/18/2006 14:00 EDT unidentifed Latin station on Channel 2. This appears to be a logo with what looks like a "D" or a just a blue "T". It was up for nearly 10 seconds. I'd like to think it's from the Dominican Republic but I cannot confirm it via the avaiable Caribbean logo websites. If you have an idea please email me at .
---
June 4, 2006 brief but intense opening to Florida.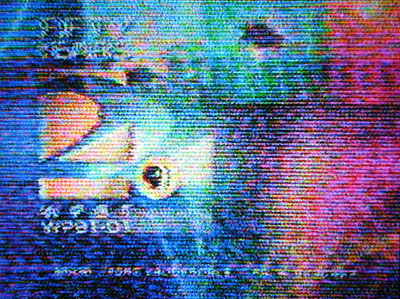 6/4/2006 WPBT Miami, FL again. WESH-2 was coming in also. MUF hit about channel 4 so no FM fun here. Earlier in the day, I received several FM stations from Amarillo, TX at a distance of 1075 miles.
---
June 3, 2006 opening to Maine and Quebec (more sparsely populated areas of the continent).
6/3/2006 WBLZ-2 Bangor, ME (801 miles). Saw logo but I was unable to capture it in time. The realtor pictured is in Bangor, Maine and they had an unmistakable "Bang-ahh" accent.
Unidentifed CBC-3 English from the northeast. After investigating, it looks like it was CBSET from Sept-Iles, Quebec because the other channel 3 stations in the area are French and this one was English. The geographic location makes sense too.
---
May 28, 2006 intense opening to Florida, Louisiana and Texas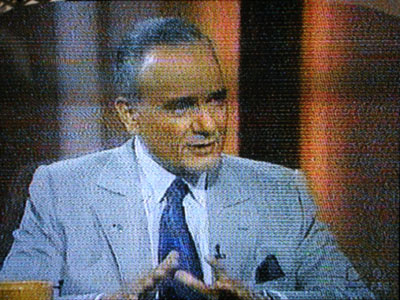 5/28/2006: My old friend WBPT-2 Miami, FL (990 miles) was blasting in most of the day during this intense opening. Here's a capture which shows it's signal strength on my small antenna.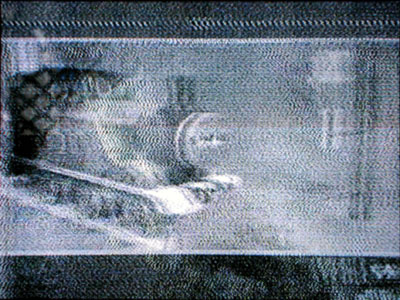 5/28/2006: WEDU-3, Tampa Bay, FL (850 miles).
5/28/2006: Unidentified Spanish soccer match. Could have been Cuba since it was swapping with WPBT.


---

May 19, 2006 short skip opening to the NNW
CKPR-2 from Thunder Bay, ON. The "CTV" logo is visible on the lower right. Also received 88.3 CBQT rather weakly from Thunder Bay. It was in briefly but CKPR was in for about 45 minutes continuously. These are both my short distance E-skip records for TV and FM at 665 and 659 miles respectively. I probably had a fantastic opening to the uninhabited areas of northern Ontario, Saskatchewan and Manitoba with the mid 50's MHz skip so short.


---


August 25, 2005. WPBT was one of the few stations I received via E-skip in 2005.